Here we are once more on the road to a never-ending journey covering every tile at a time with antique rugs that bring smiles upon plenty of faces.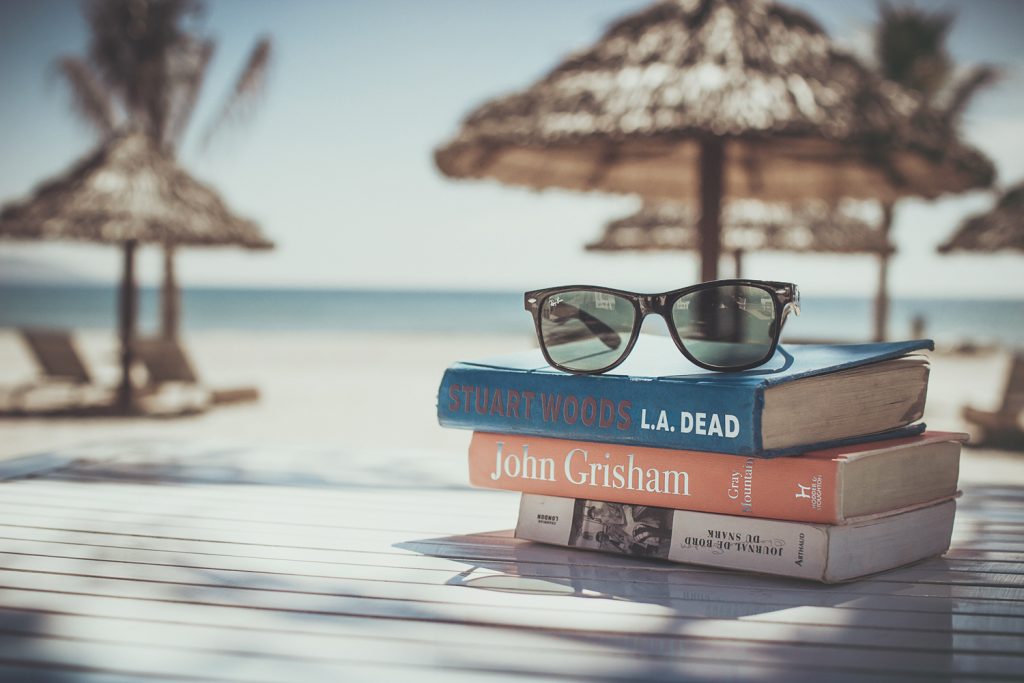 This time happened to be a road trip to Key-west which is located twenty three hours away from our current location. Leaving snowy and breezy weather behind in New Jersey, for the beautiful weather in Florida.  As the team progressed through this exciting journey we've visited many places such as resorts, beaches and the pleasure of visiting one of America's greatest novelist, STUART WOODS.

Stuart Woods  is the author of forty-four novels, including the New York Times-bestselling Stone Barrington series and Holly Barker series.
We are proud to have him as  our most valued customer. We were invited to his house several times and had the honor on providing three rugs: two in the living room and one in the bedroom. When we got there this time, around a sense of relief was shown on his face because he knew that we wont disappoint him.
We only had to show him one rug, which he fell in love with automatically, no questions asked.  Mr. Stuart knew what he wanted and that is exactly what we had! The rug that we've brought along for his office area fit there as if was made to be there.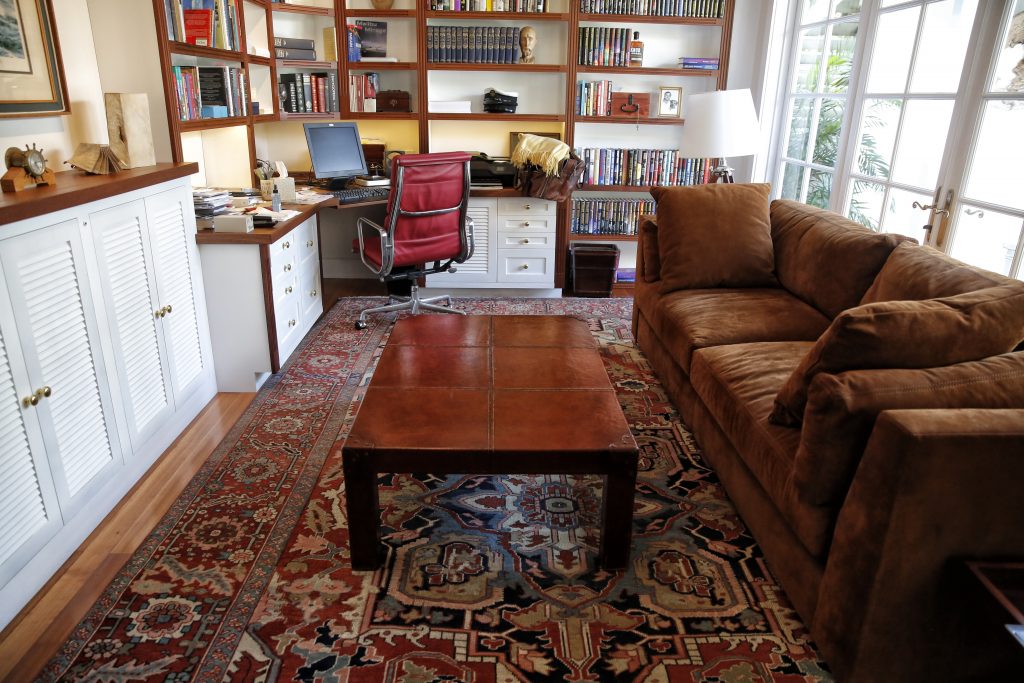 This beautiful 9.2 x 16 Serapi (Persian) rug is wool knots on cotton foundation, and made in the mid 19Th century!!  It has lived through many generations and years but still lays strong!  Mr. Hasan bought this precious from an auction in Swiss. The deep red created a flow within the entire room and caused the puzzle to be put together at last. There was a combination of every color in the rug, which correlated with something in his office. Colors on the rug caused the mahogany cabinets to pop out with all the light colors such as the blues in the paintings and off white walls.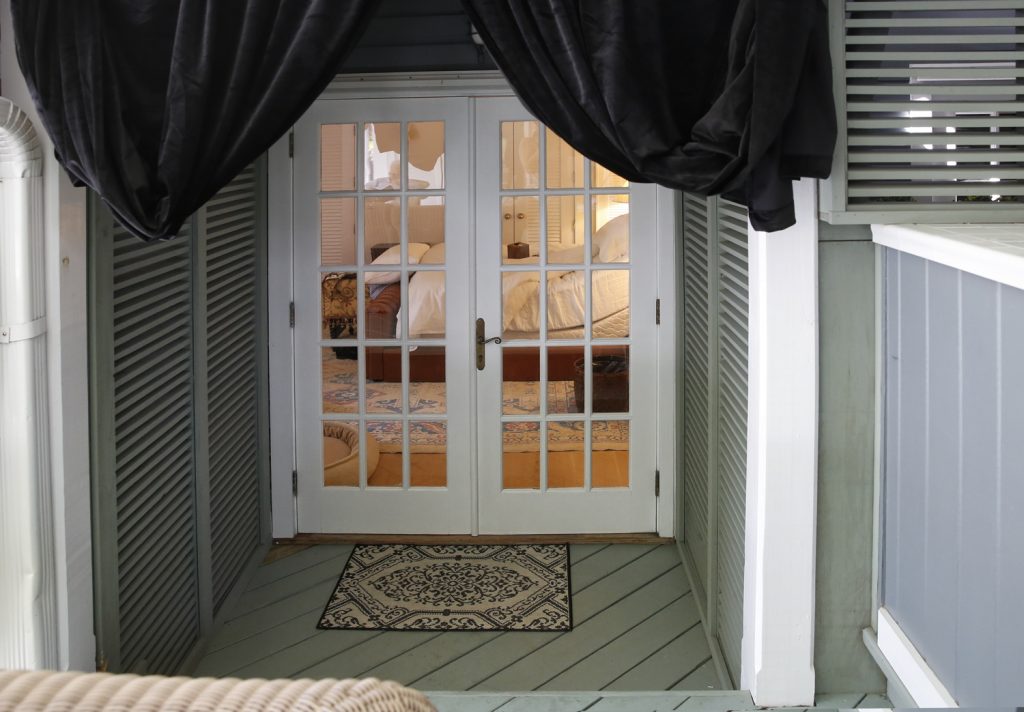 No doubt, sleep makes our minds more creative. Behind this doors lies a beautiful Ushak 9×12 and a novel writer.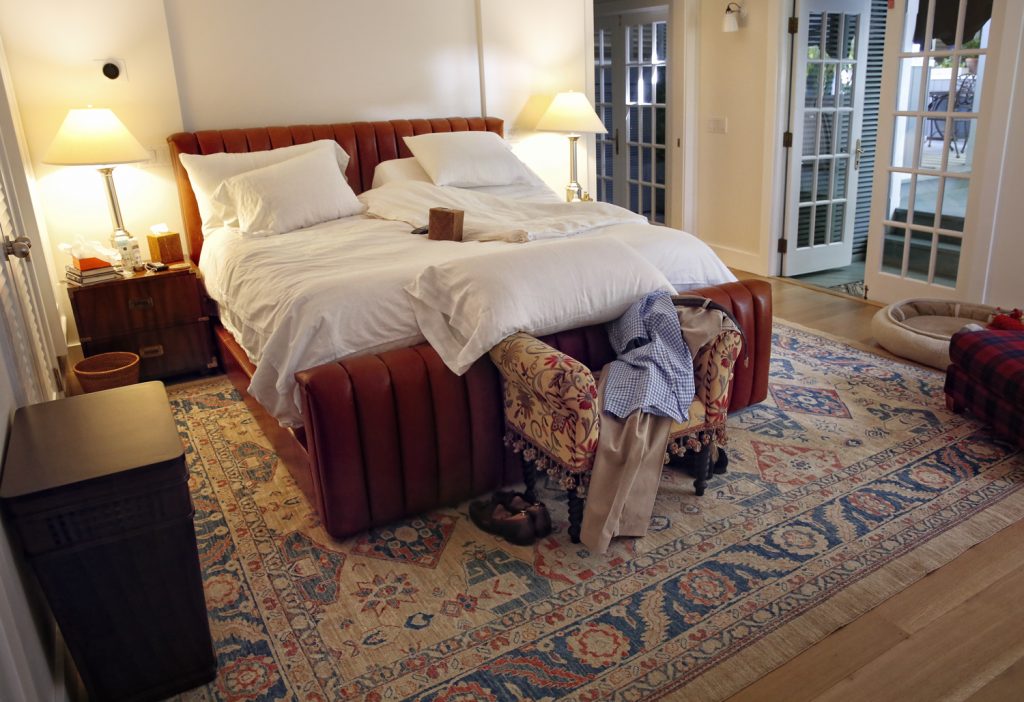 Born in 1938 but keeping his soul young. Stuart Woods is  an avid private pilot, flying his own jet on to two book tours a year.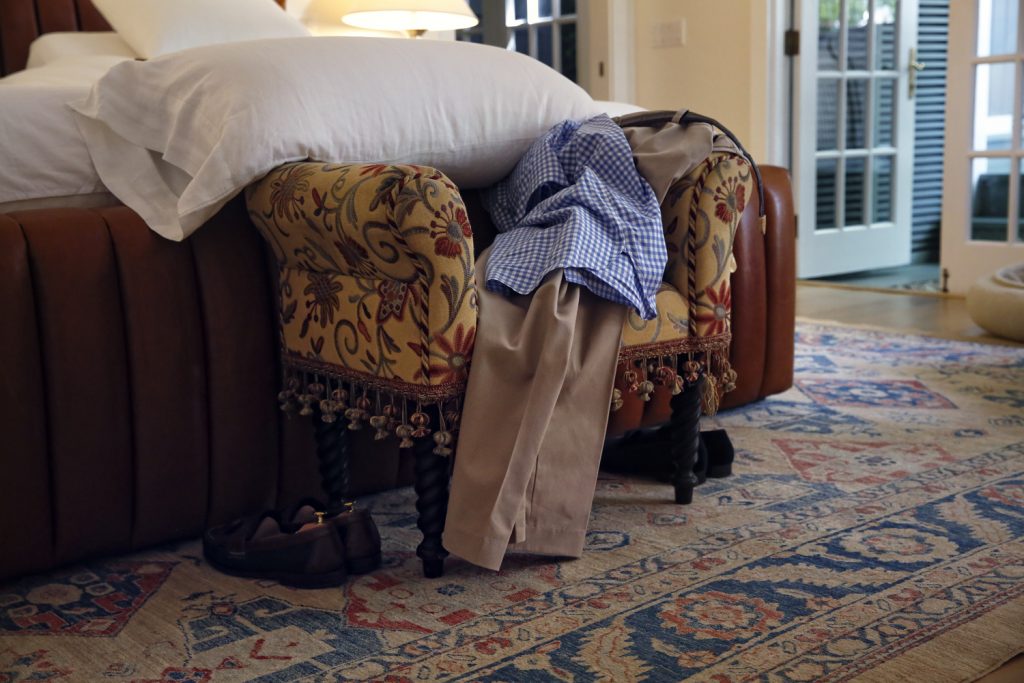 His clothes on the Ottoman, ready to go on tour!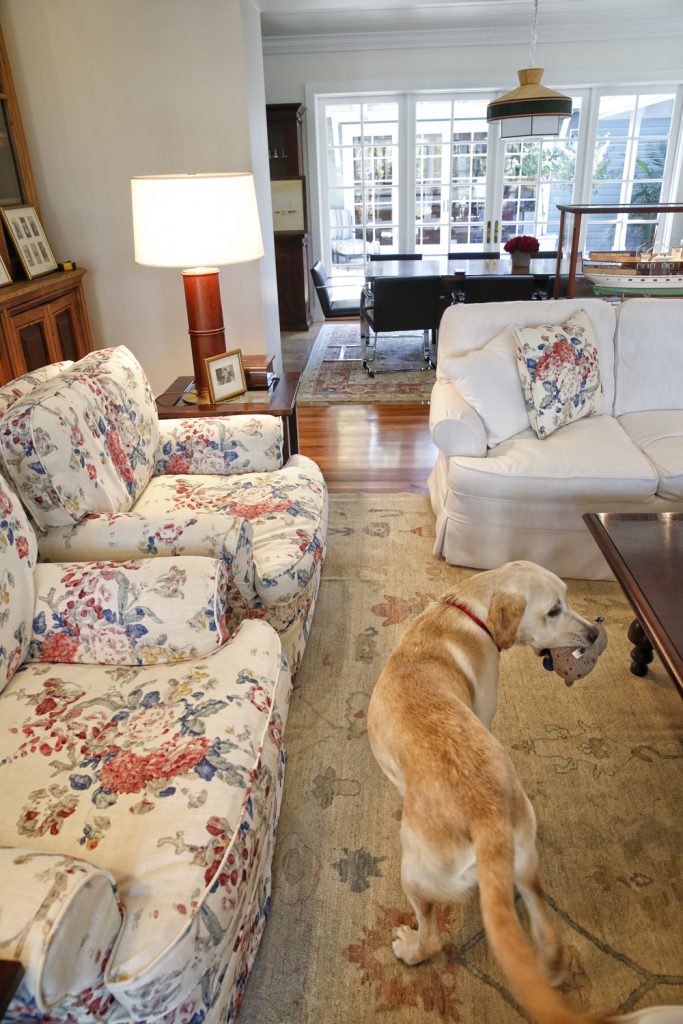 We were  accompanied by the most energetic dog; Fred. Constantly wanting to play around with his toy running all over the house!